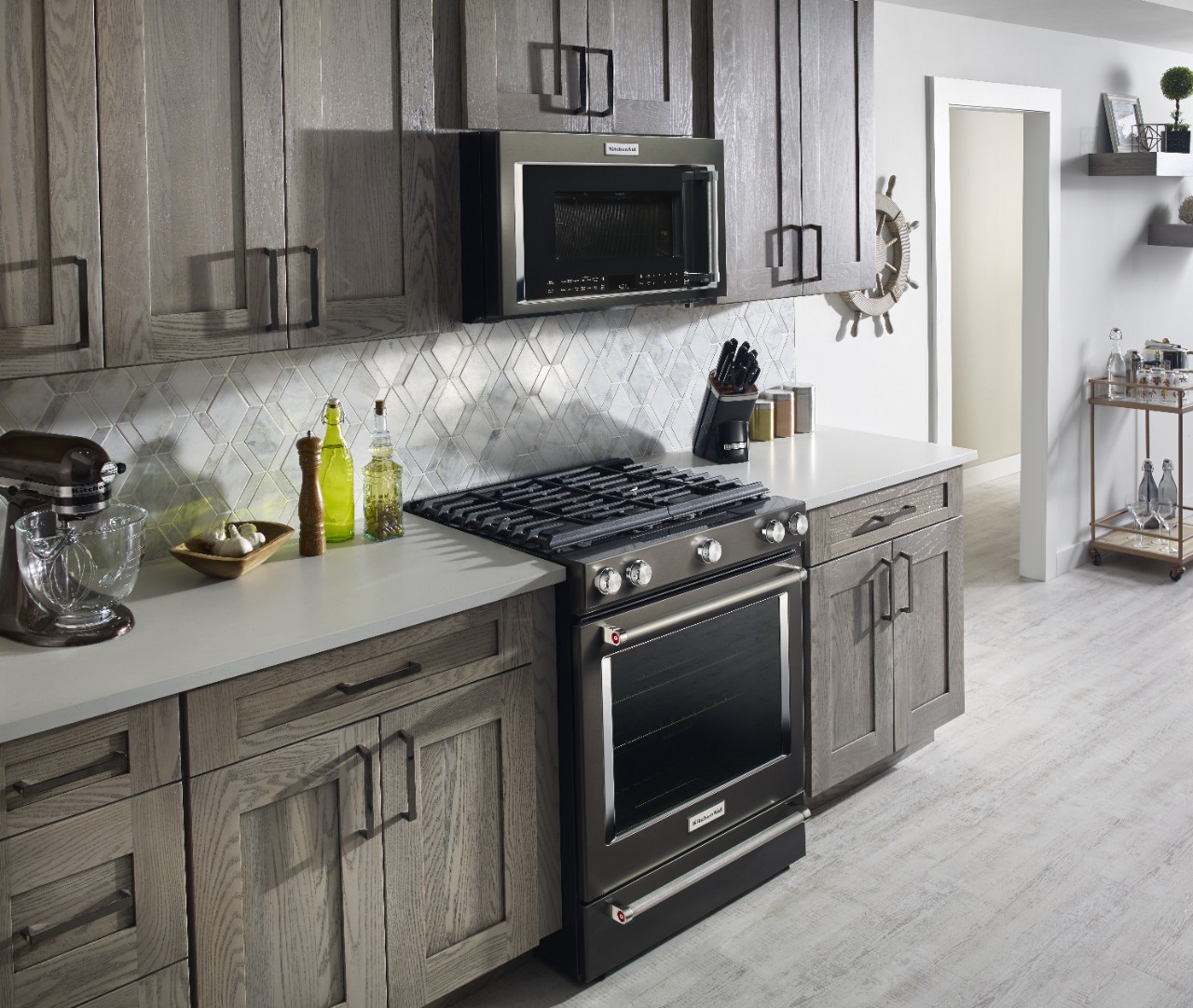 Browse KitchenAid microwave ovens


KitchenAid microwave ovens combine modern microwave technology with traditional cooking, giving you the freedom to experiment more, create more and make the most of every cuisine.

Considerations:

Designed for installation above a cooktop or range
Offer excellent microwave performance 

Capture smoke, grease and orders from the cooking surface
Steaming is an incredibly healthy way of cooking with no additioanl salf or fat required. So flavours, colours and organoleptic properties remain exactly as nautre intended.

Considerations:

Drawer opens and closes from the front for easy access

Aligns with kitchen cabinetry 

Placement opens up valuable space in your kitchen 
Countertop Microwave Ovens

KitchenAid® Countertop Microwave ovens can rest on any open surface in the kitchen and can be easily moved. The product offers powerful performance that is sufficient for any kitchen.

MICROWAVE OVENS WITH MAJOR POSSIBILITIES

Browse the models in our collection to discover advanced features that transform your microwave into a true second oven. KitchenAid® microwaves are boldly designed to bring professionally-inspired styles and technologies into your home. Whether you choose a hood-combination microwave, built-in microwave to integrate above your wall oven, or countertop microwave for versatile installation, you'll be choosing a high-end appliance made to keep up with your advanced cooking methods.